[ENVEX 2020] WI.Plat introduces 'NELOW', an intelligent leak management platform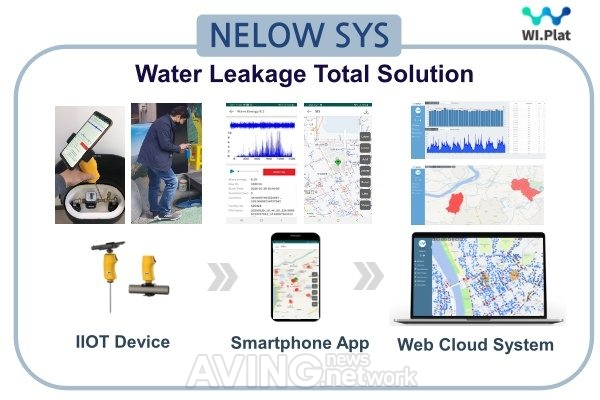 WI.Plat will participate in the 42nd International Environmental Industry Technology & Green Energy Exhibition (hereinafter referred to as ENVEX 2020) held at COEX from June 17 (Wed) to 19 (Fri) and introduce 'NELOW', an intelligent leak management platform.
WI.Plat is an acronym for Water Intelligent Platform. Based on IoT, AI, and cloud technologies, we provide an intelligent leak management platform (equipment + smartphone app + cloud system) service that can easily and conveniently detect and manage water pipe leaks. Troubleshooting water pipe leaks.
An official said, "Existing leak management requires experts with extensive experience, expensive equipment and systems, and it also takes a long time to solve the actual leak problem. In the country, it is clearly visible and the problem of water leakage cannot be solved fundamentally, and the vicious cycle is repeated, leading to the problem of water supply. To solve this problem, WI.Plat developed a system by applying AI and cloud technology, and used equipment and systems. It is also designed to be supplied at a reasonable and economical cost."
He continued, "WI.Plat's NELOW system is easy for administrators to use. Our system can be used without any special knowledge or experience. In addition, we provide reliable performance guarantee services. The AI function of the system and K-Water Through accumulated leak reduction experience, we guarantee a practical leak reduction rate."
On the other hand, ENVEX 2020, which marks its 42nd anniversary this year, has opened a business field every year for domestic environmental companies to develop overseas sales channels and domestic markets.
http://kr.aving.net/news/view.php?articleId=1578214&Branch_ID=kr&rssid=naver&mn_name=news