[INDOWATER 2023] Indo Water Expo & Forum 2023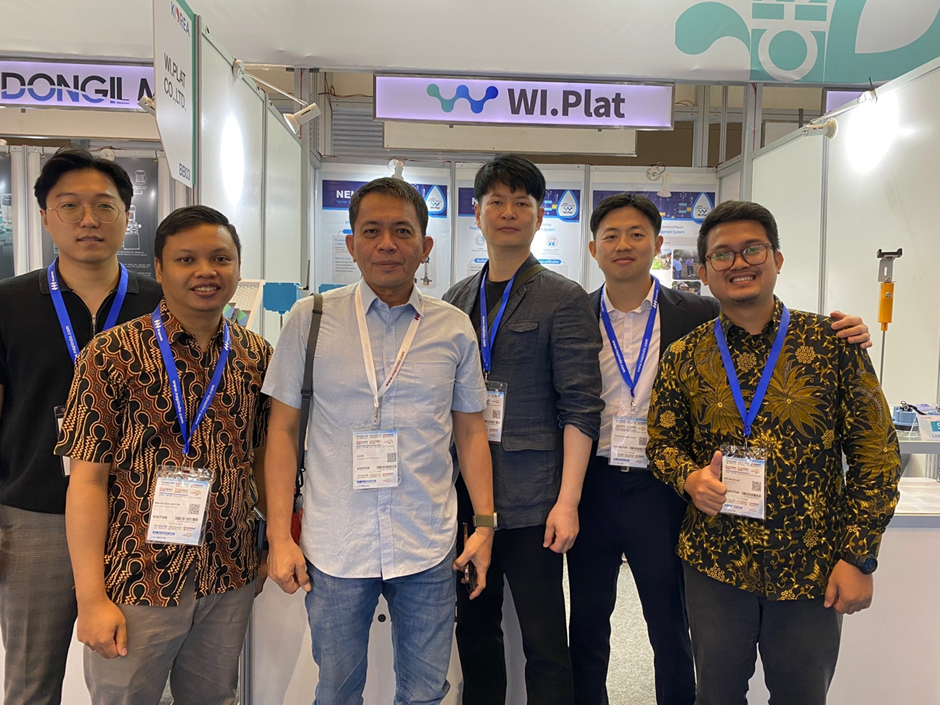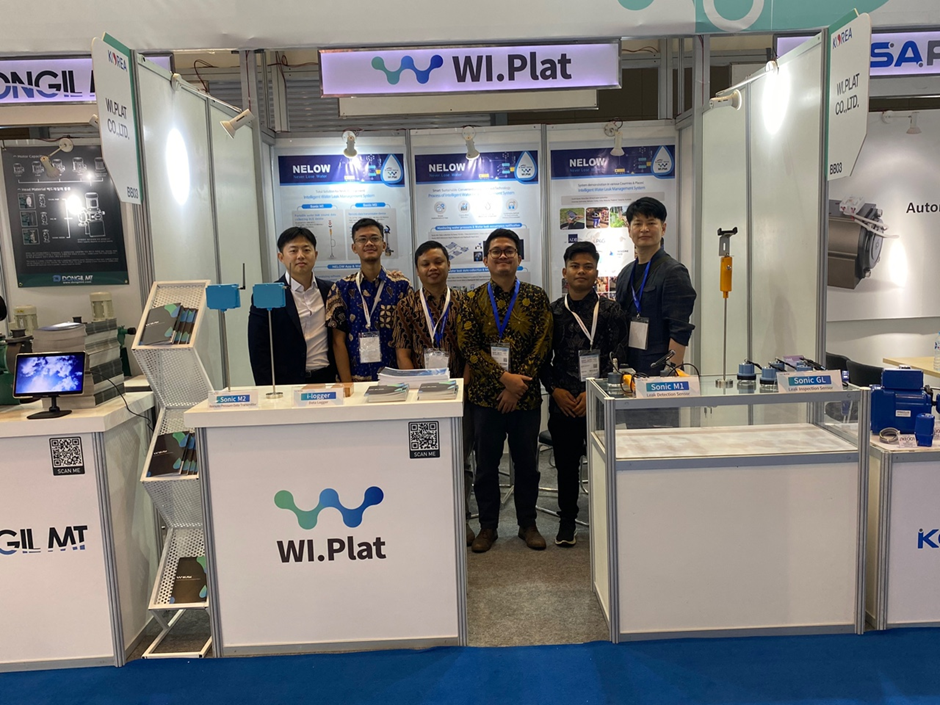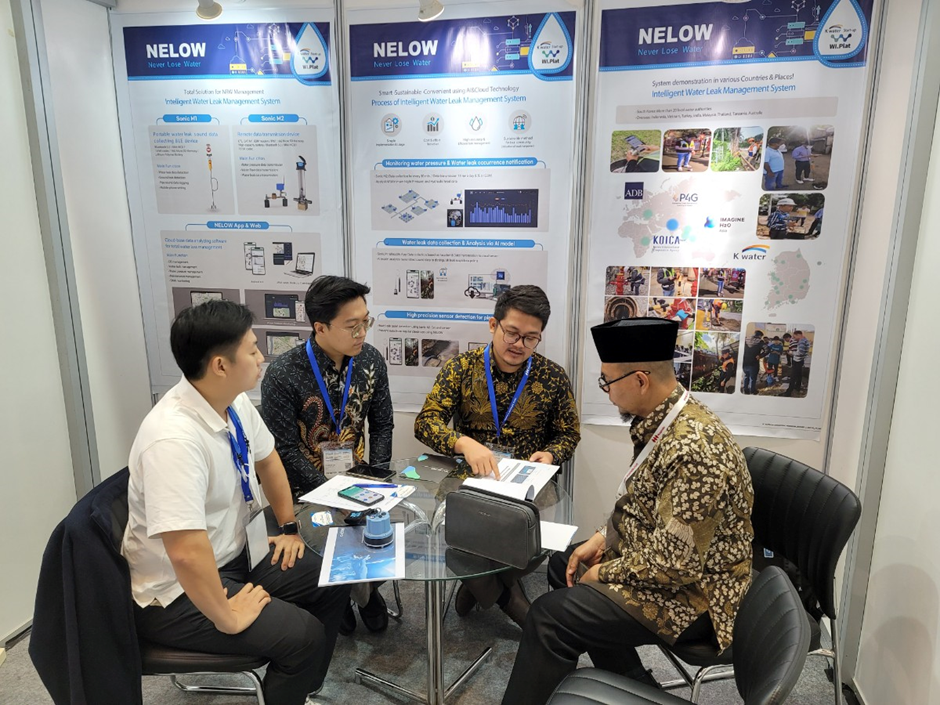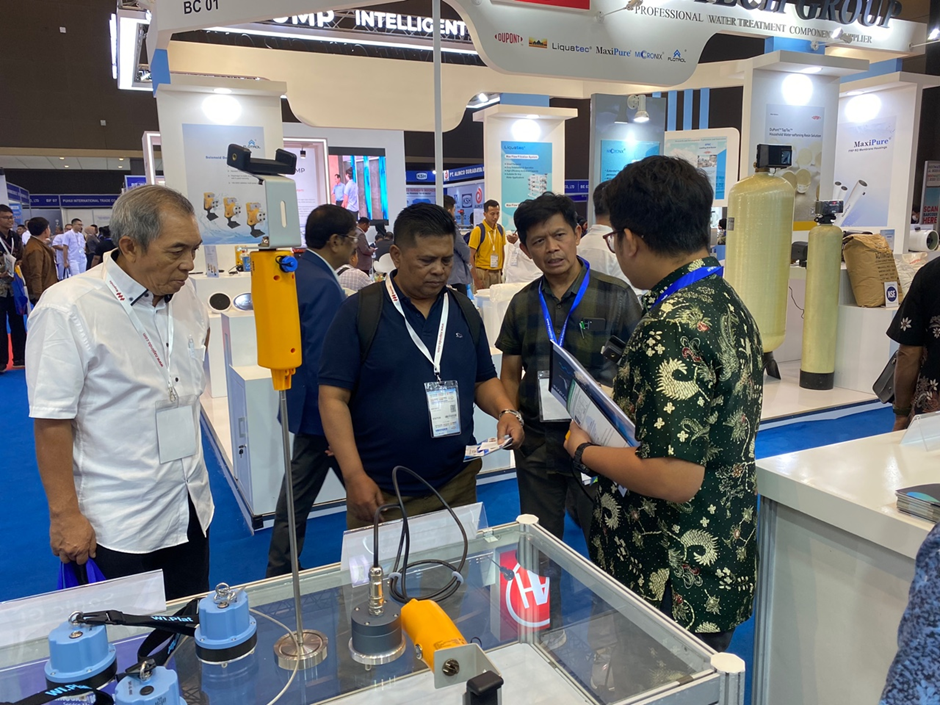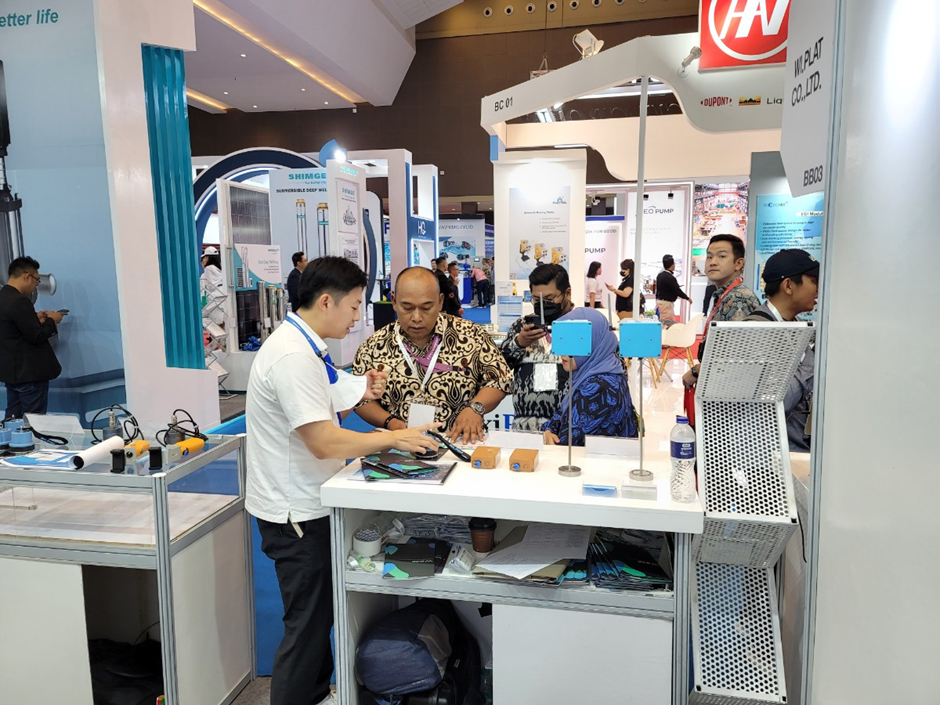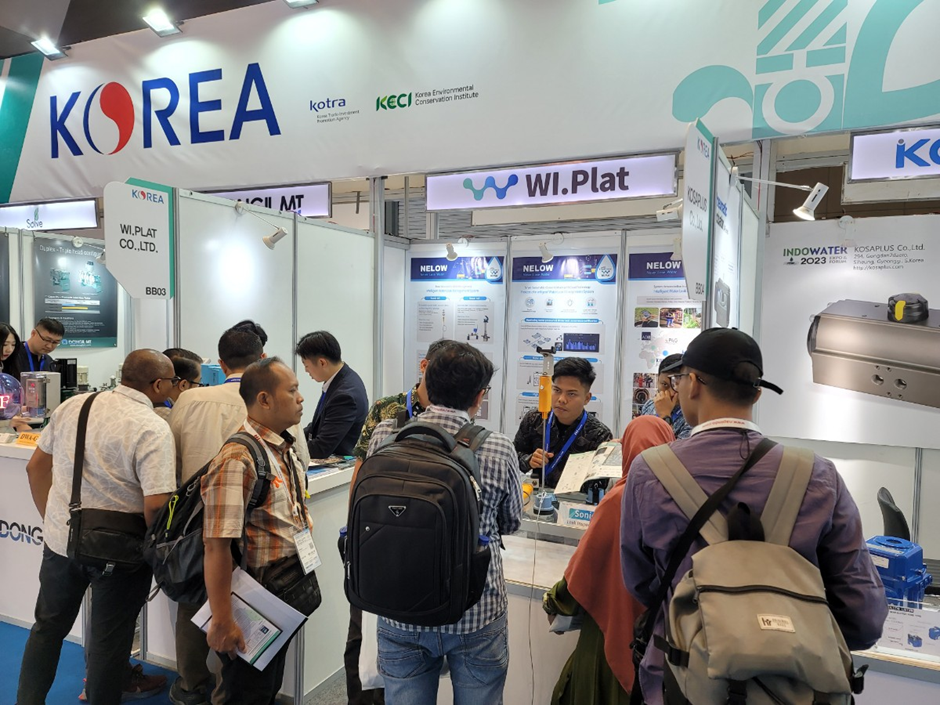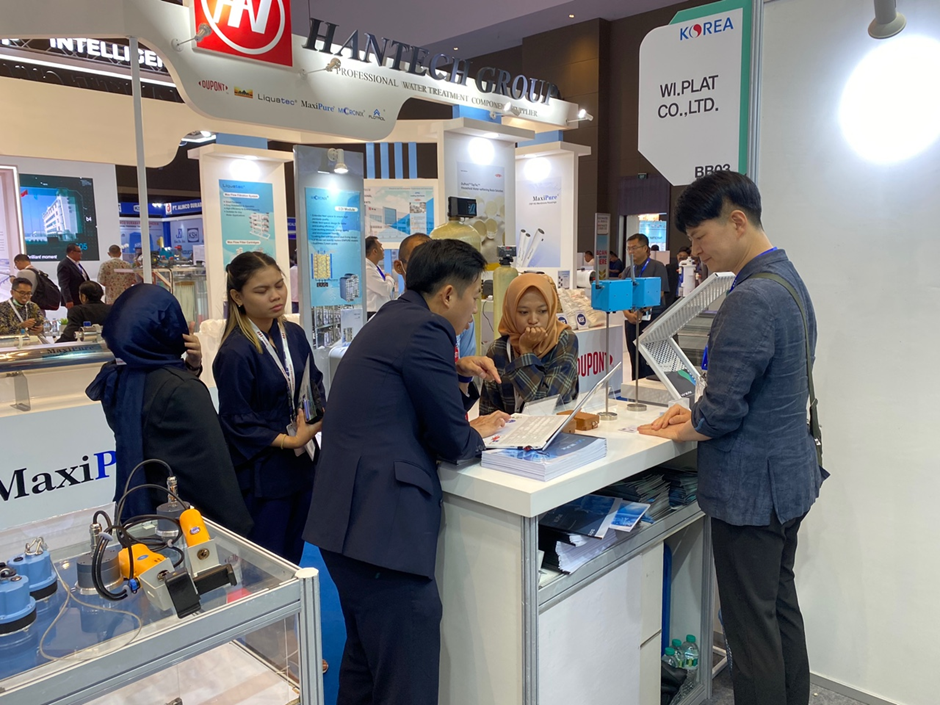 ㅇ Evnet : Indowater Expo & Forum 2023
ㅇ Date : 2023.08.29 (Wed) ~ 09.01 (Fri)
ㅇ Venue : JIEXPO(Jakarta International) Kemayora
INDOWATER is Indonesia's largest specialized water treatment exhibition, with 227 companies and 9,112 individuals participating from 33 countries worldwide as of 2022.
WI.PLAT entered the Indonesian market through the KOICA CTS SEED 1 program in 2021 and has been actively pursuing business activities ever since. At INDOWATER 2022, we presented our technology at a seminar hosted by the local water and sanitation association in Indonesia (PEREPAMSI) and engaged in ongoing discussions with numerous local water utility (PDAM) officials at the WI.PLAT booth.
During the INDOWATER 2023 exhibition, we introduced our newly developed Sonic GL model to the Indonesian market. Sonic GL, a mobile IoT leak sensor utilizing piezoelectric elements and magnets, is a highly sensitive product specialized in detecting water leaks. The Sonic GL is designed not only for water utility systems but also for detecting leaks in industrial water supply and fire-fighting piping, as well as household plumbing. This product, when integrated with an AI-powered mobile cloud app, detects the sound of leaks and allows the AI to determine the presence of leaks.
At this year's exhibition, we were able to engage in discussions not only with local water utility officials (PDAM) but also with industry representatives from Singapore, Malaysia, and Vietnam, receiving various inquiries about system usage and pilot projects.
Going forward, WI.PLAT aims to contribute to water resource management worldwide, catering to continuous research and development and technological innovation aligned with customer demands. We sincerely appreciate your continued interest and support.