2023 WI.Plat Autumn Picnic
□ Event: WI.Plat Autumn Picnic
□ DateL Oct. 24 (Tue)
□ Venue: Head office of WI.Plat and other places
On October 24th, the entire WI.Plat team gathered at the Daejeon headquarters office. In the morning, we divided into four teams to discuss WI.Plat's corporate 'Core Values' together and had a session to visually represent the decided core values. During the approximately 2-hour WI.Plat Core Values Drawing Contest, each of the four teams was randomly divided, allowing team members, who had mainly communicated about work, to share their thoughts and collaborate to express their cherished core values through drawings.
The core values of WI.Plat, born from the opinions of about 20 employees, were determined to be "Free", "Teamwork" and "Passion." If expressed in a sentence, it signifies that all team members progress with 'passion' while being 'free' to work together in 'team'. These core values were created by combining words that come to mind when WI.Plat employees think of working at WI.Plat.
A group that closely captured the core values of WI.Plat, reflecting the opinions of most of WI.Plat team members, won first place in the drawing contest! 😁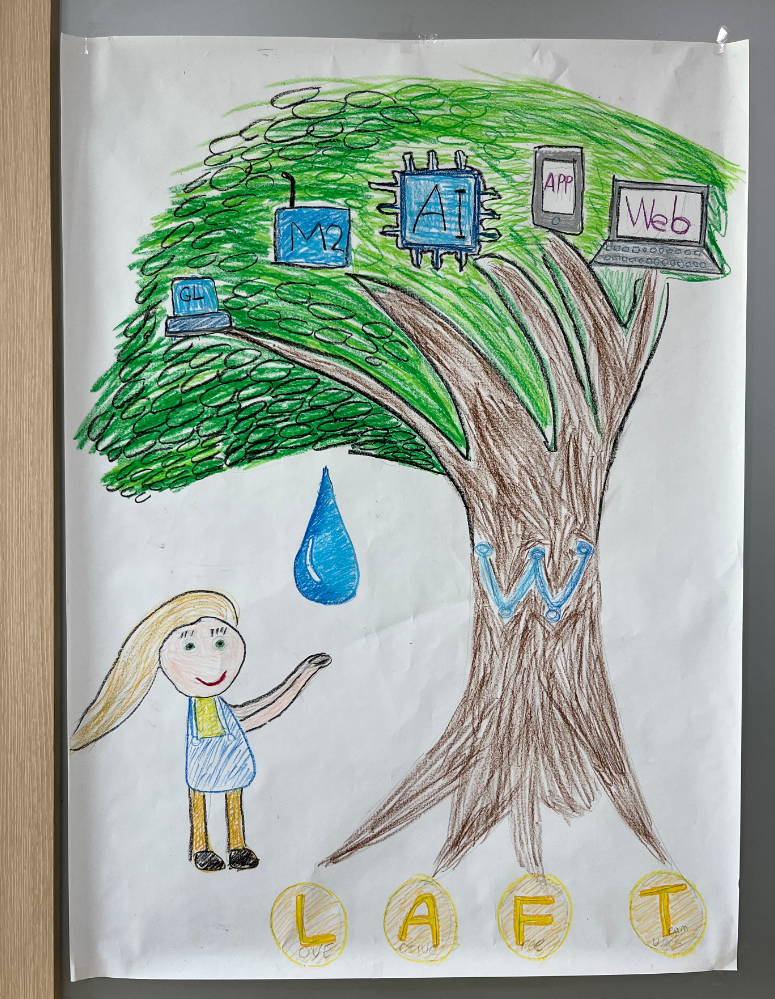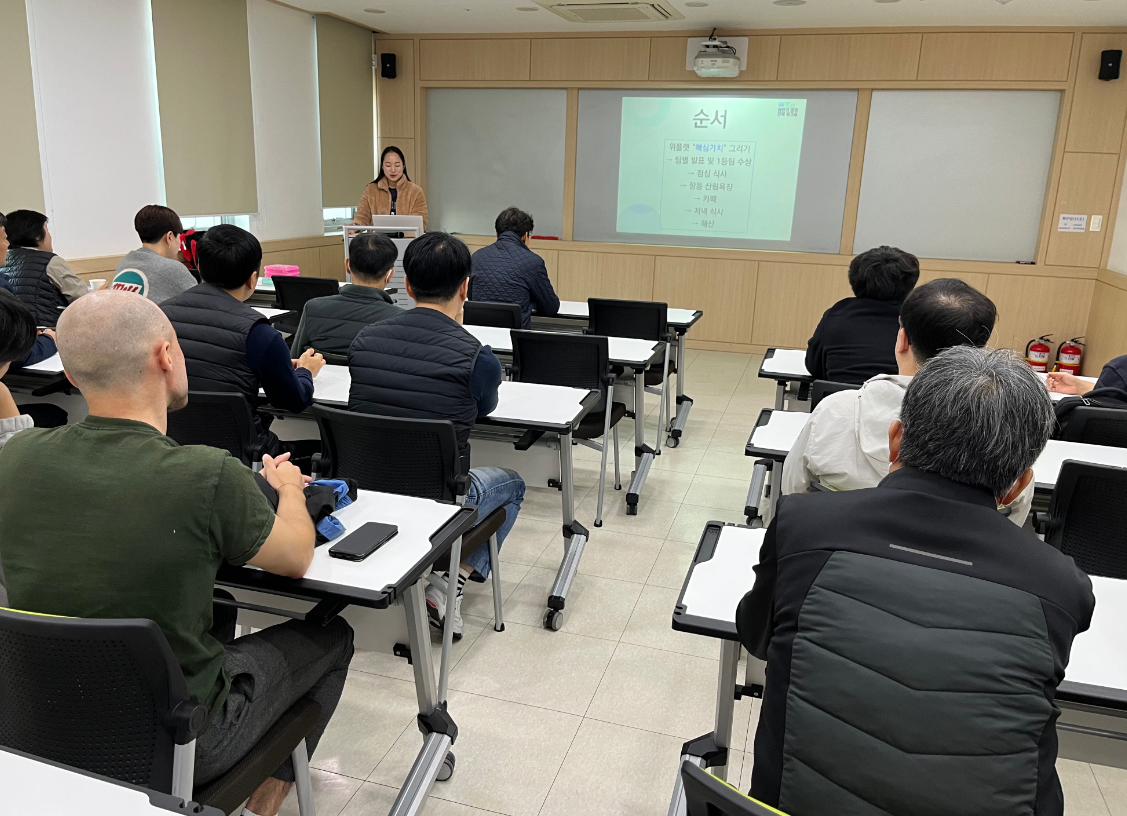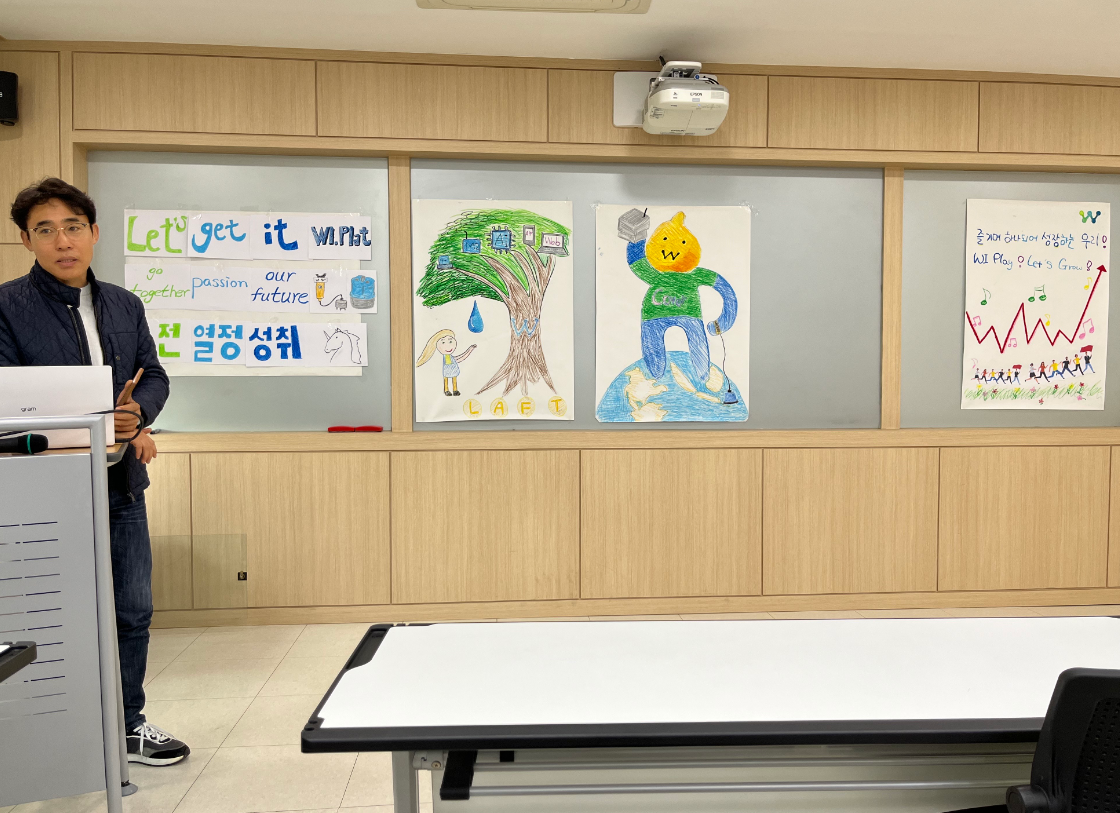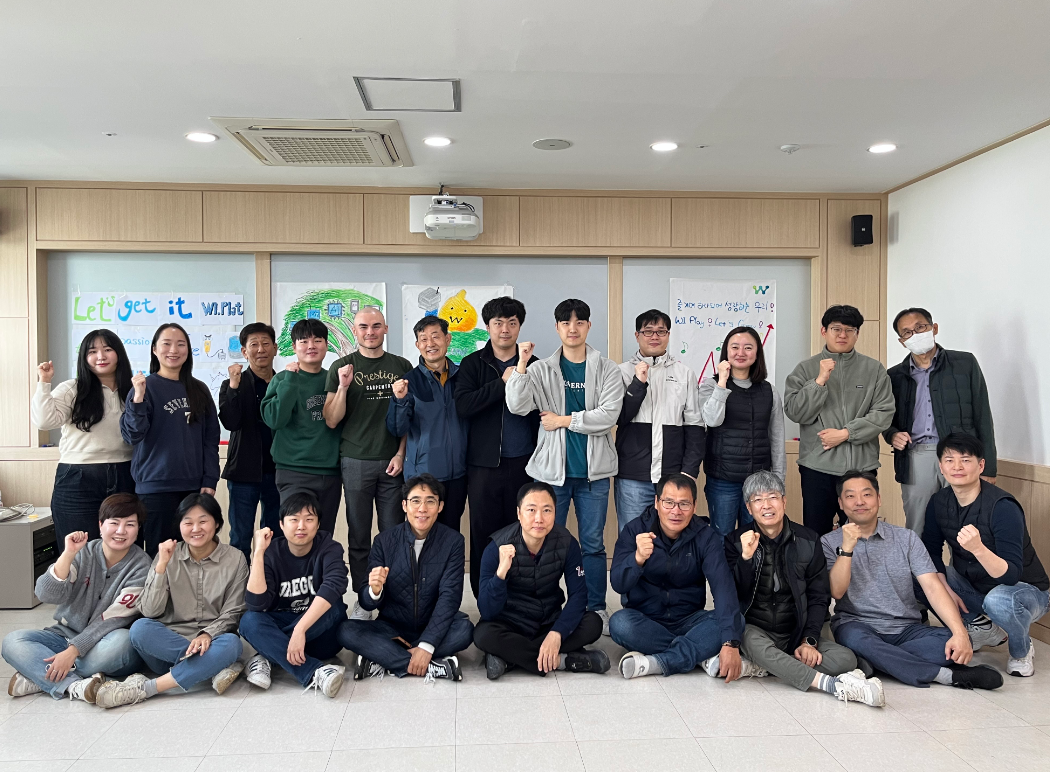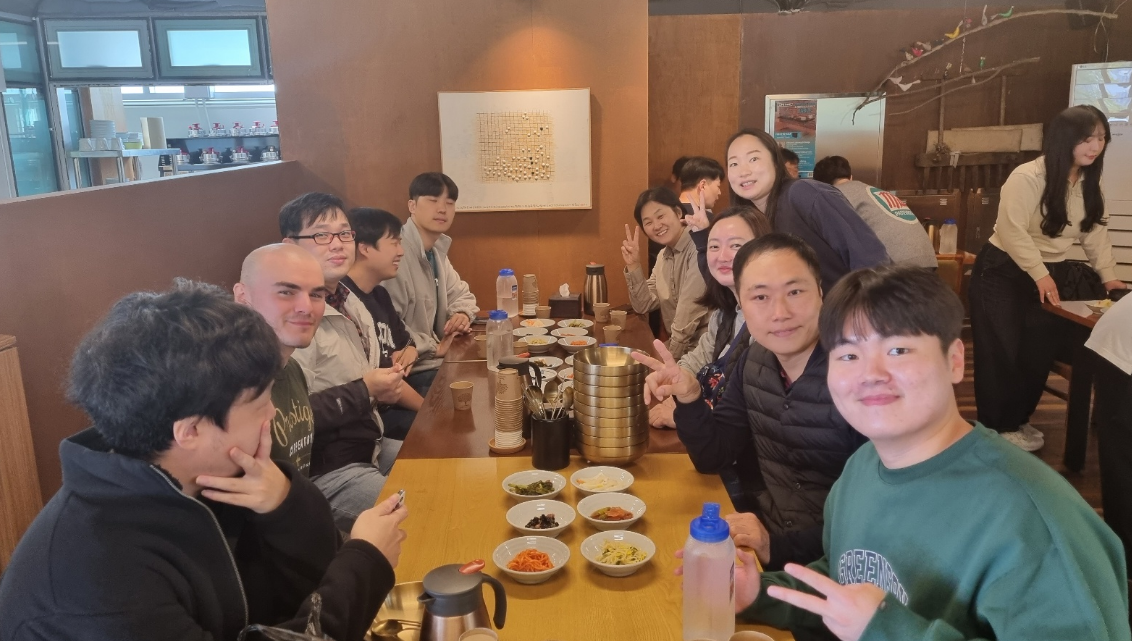 After enjoying a delicious lunch together, we visited the Jangdong Forest Bath, fostering harmony and communication among the employees who hadn't met in a while. Jangdong Forest Bath is home to one of Daejeon's main tourist attractions, the Geojuk Mountain Hwangto Trail. This trail is made of red clay, and walking barefoot on this path is said to be excellent for blood circulation and overall health.
WI.Plat employees were "free" to decide for themselves whether they wanted to walk barefoot or wear shoes at the forest bath. Some chose to walk barefoot, while others opted to wear their shoes for the stroll.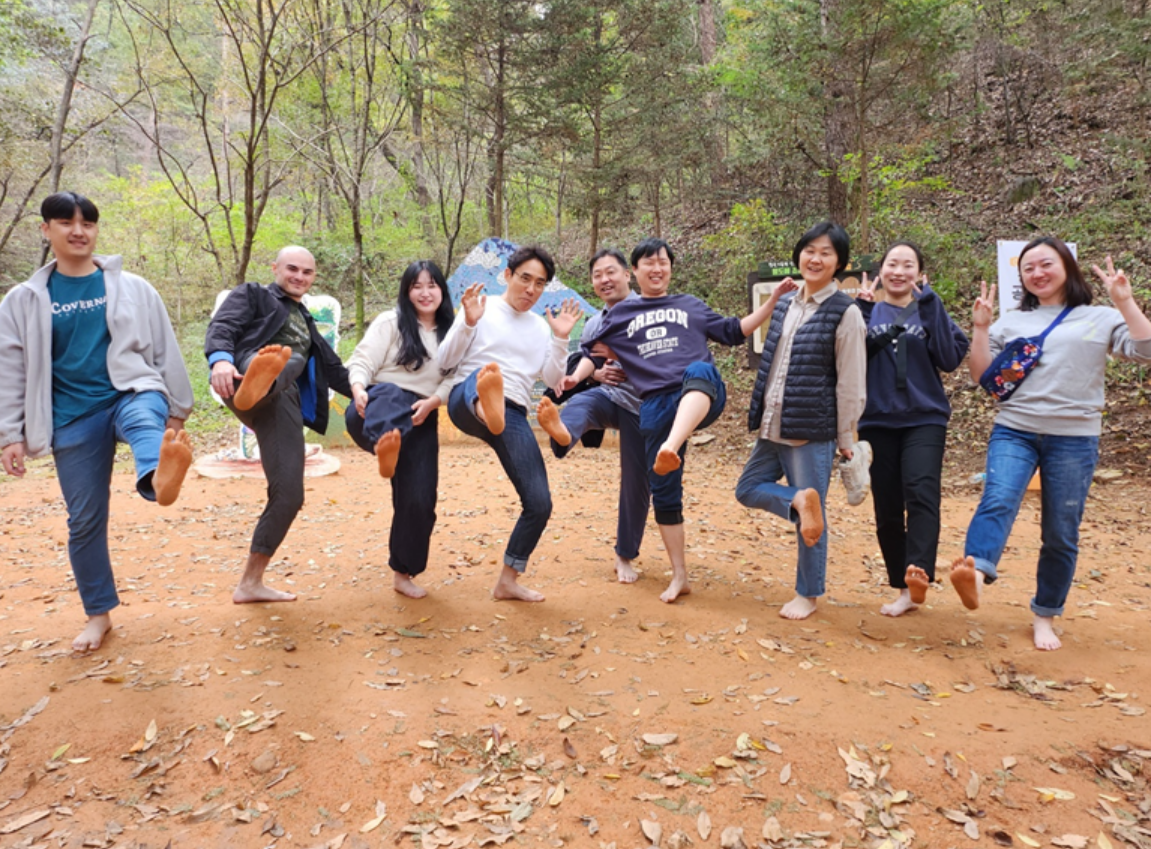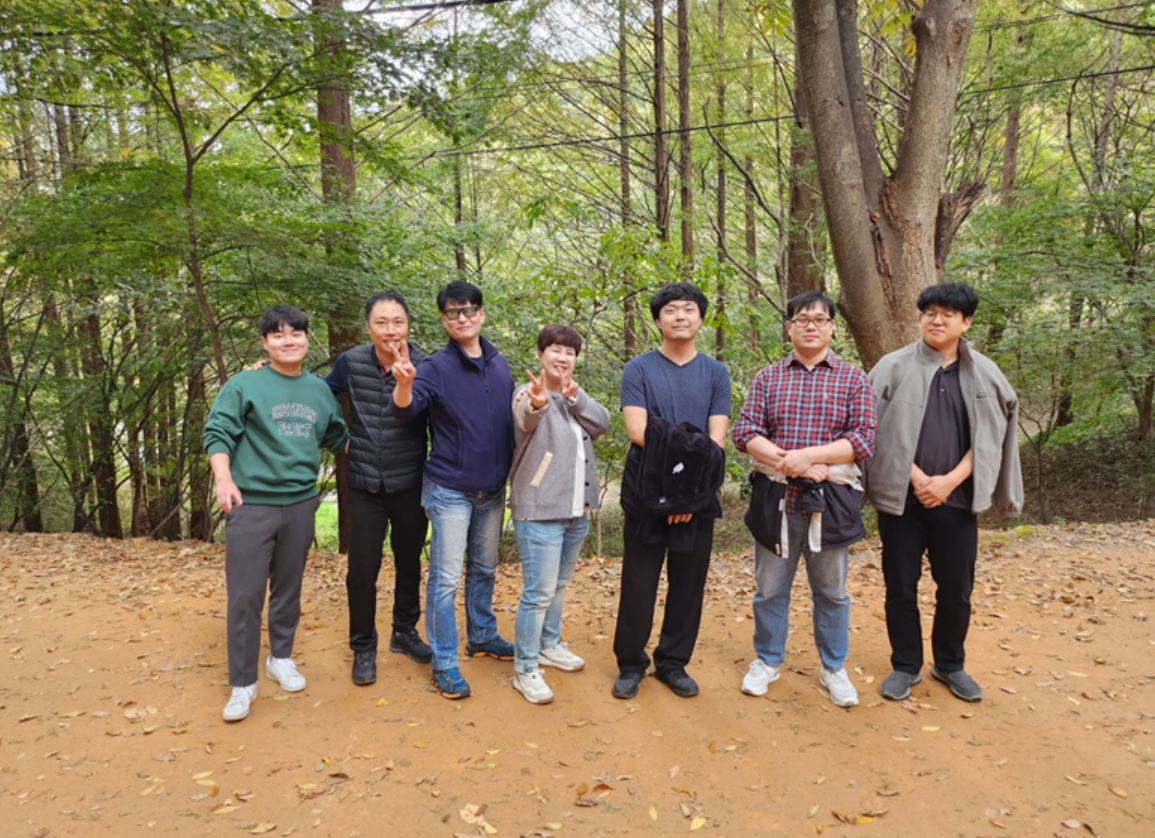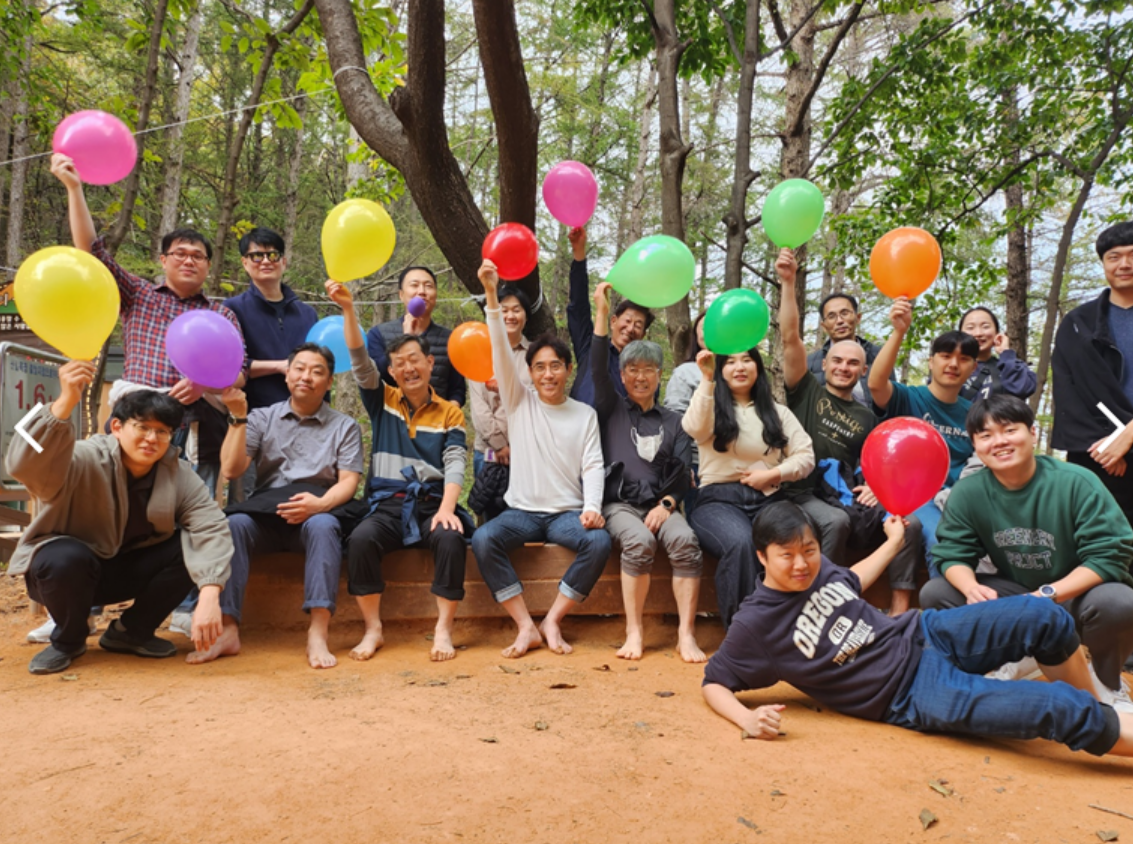 Before parting ways with the Seoul Research Center team after a long time, we headed to the Wadong Hanmaeum BBQ Restaurant for a light dinner. This location provided a glamping-like atmosphere where we could grill and enjoy meat. Just like a campfire, we grilled our meat and gathered in the middle of the tent field for some bonding, concluding the 2023 WI.Plat autumn outing.
It would be great to have such gatherings of WI.Plat employees, who rarely come together, a little more frequently. Moving forward, we will continue to work 'freely' and 'passionately,' collaborating to provide our customers with better solutions. Thank you!